Psarra G. Irini DDS
Surgeon Dentist Kyparissia
Postgraduate Aesthetic Dentistry UCL | Face Cosmetics, Medical Aesthetics KT Training London

Mrs. Psarra is a dental surgeon, a graduate of the Athens Dental School, a postgraduate aesthetic dentist UCL. Her clinic is located in Kyparissia, on El. Venizelou 46.
The dentist offers high-quality dental services to children and adults as well as facials in a comfortable and inviting place.
Keeping up to date with new scientific techniques and professionalism is a guarantee for the complete and successful treatment of even the most difficult cases of every patient.
Mrs. Psarra's office has the latest generation of medical equipment for the best provision of dental services, quickly and painlessly.

Working Hours
Monday: 09:30 - 14:30 και 18:00 - 21:00 (after appointment)
Τuesday: 09:30 - 17:30 (after appointment)
Wednesday: 09:30 - 14:30 και 18:00 - 21:00 (after appointment)
Thursday: 09:30 - 17:30 (after appointment)
Friday: 09:30 - 17:30 (after appointment)
Weekends closed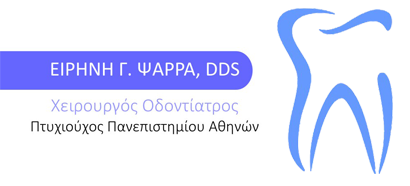 46 ELEFTHERIOU VENIZELOU STR - Kyparissia
2761300785, 6940115966